Event Calendar: Page 2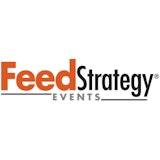 Feed Strategy Events cover the ingredients and additives used within the formulation of animal feeds and are attended by senior executives from all over the world. Feed Strategy Events are geared toward the interests of nutritionists, veterinarians, feed formulators, CEOs, feed mills directors, integrators, co-operatives and hatcheries.
Feed Strategy Events provide animal feed stakeholders the tools they need to maintain productivity and profitability in a changing production landscape.
View past coverage of Feed Strategy Events here.