Register to learn how big data management can help optimize and automate your poultry farming operation.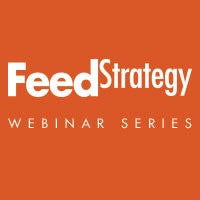 Even before COVID-19, the pressure to optimize poultry production with limited resources while meeting consumer demands was a challenge for poultry farmers. Now, this pressure is even higher. In this webinar, we will discuss how big data management can help optimize production plus evaluate strategies to advance automation in poultry farming. Featured speakers will include Dr. Kristof Mertens, managing director, Evonik Porphyrio, and David Speller, founder and CEO, OPTIfarm.
This webinar will broadcast at: 9:00 AM CDT (Chicago) / 3:00 PM BST (London) / 10:00 PM CST (Beijing).
WHAT YOU'LL LEARN:
1. What is smart farming
2. How to incorporate data already available to make the most use of it
3. How to mitigate risks
4. How to optimize production through 24/7 monitoring while your workforce might be scarce due to COVID-19.
5. How to make better use of data analytics and predictive analytics to make more informed decisions.
This webinar is sponsored by Evonik and is presented by WATT Global Media, WATTAgNet, and FeedStrategy.com.
---
Speaker Info:

Dr. Kristof Mertens, Managing Director at Evonik Porphyrio

Dr. Kristof Mertens is a Belgian Entrepreneur – Animal scientist – Data scientist and Precision Livestock Farming Expert. After obtaining a Master in Livestock production, Kristof also got a PhD in Bioscience Engineering at the KU Leuven University in Belgium. The multi-expertise approach in his PhD, combining Animal Science & Data Science with IT, was the basis for Kristof to co-found Porphyrio in 2013. As the Managing Director and Sales responsible he grew Porphyrio globally to over 50 countries. Since October 2018 Kristof is the Managing Director of Evonik Porphyrio, the new name of the company after the acquisition by Evonik Industries.
David Speller, Founder and CEO of OPTIfarm

Starting with the one farm of 160,000 broilers in 2004 David Speller has built a business that today is not only supporting businesses globally but is also farming multiple broiler sites around the UK. David has always adopted new thinking to existing challenges from the start and is recognized as one of the world's leading authorities on poultry technologies and digital solutions. David and his businesses are involved in extensive research and innovation projects both in the UK and internationally, ensuring that innovation and new thinking remains at the core of his business. Current projects are focused on bird welfare, machine learning, automated image analysis and in shed robotic platforms. In recent years, David has established the world's only 24/7 support and optimization service that actively monitors and assists poultry facilities globally around the clock. The service is utilized by many poultry businesses to improve performance, support and train farm staff and monitor welfare and is known as OPTIfarm.