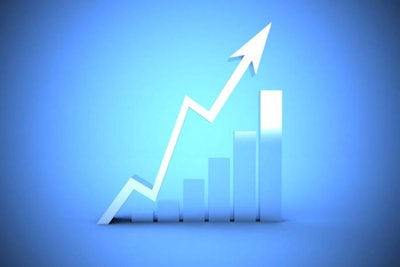 'Robust' performance in third quarter put sales well ahead of the previous year
Strong retail demand has driven the latest quarter's festive period trading for one of the leading food producers in the United Kingdom (U.K.). Investments by Cranswick in a new meat processing facility and sustainability, however, have not significantly eased the crisis experienced in the nation's pork sector.
With performance described as "robust" in its third-quarter report, Cranswick PLC has announced sales well ahead of the previous year. This is despite the long-lasting challenges on labor and the supply chain arising from the coronavirus (COVID-19) pandemic.
In contrast to its positive performance on the domestic market, Cranswick reports the continued suspension of the China export license of its primary pork processing facility. As a result, its overall exports to Asia were down year over year.
Investments, sustainability initiatives
As forecast, Cranswick's net debt rose during the October-December period in 2021. This reflects a seasonal increase in working capital, as well as the company's ongoing capital investment program.
Among its current projects is a GBP31 million (US$42 million) facility for breaded poultry meat products. Located in Hull in eastern England, the plant is scheduled to be commissioned during the first half of this year.
Addressing sustainability issues, the firm says it is transitioning to 100% certified deforestation-free soy. It also has several ongoing projects to reduce water use. Among these are an effluent treatment plant for wastewater recycling at its Watton site, and at Eye, a reverse osmosis system for potable water.
Pork sector challenges
In the U.K., the supply of pigs continues to exceed demand at times, according to Cranswick.
As a result, the country's pig meat producers are facing commercial and operational challenges. To reduce the backlog of pigs on farm, the company reports increasing its intake of pigs for slaughter and processing. Working with the wider farming community, it has been urging the government to provide more support for the sector. Among the key measures would be the reinstatement of export licenses for China, and addressing the acute shortage of skilled butchers.
Just last week, the U.K. farming minister agreed to a summit to discuss the country's worsening pig crisis.
Industry body the National Pig Association (NPA) has long been calling for high-level industrywide discussions to address the ongoing crisis. Last week, Minister Victoria Prentice agreed to meet representatives of producers, processors and retailers.
For the NPA, key objectives are what measures can be agreed at the meeting, and the urgency and effectiveness with which they are implemented.
If major changes are not made soon, NPA chairman Rob Mutimer said, the backlog will not ease until early summer.
"That, I'm afraid, will simply be too late for many pig farmers," he said.
More on Cranswick PLC
According to the firm's website, Cranswick PLC is a leading supplier of premium, fresh and added-value food products. Its workforce numbers more than 13,000.
Founded as an animal feed manufacturer by farmers in East Yorkshire in the 1970s, Cranswick has since diversified. Its other products include a range of high quality, predominantly fresh food, including fresh pork, poultry, convenience and gourmet products. The company supplies the major grocery multiples as well as the growing premium and discounter retail channels. It also has a strong presence in the "food-to-go" sector, as well as a substantial export business.
Last week, Cranswick announced it has acquired Grove Pet Foods Ltd., a dry dog food manufacturer in the U.K.